Body and Bone: A Novel (Paperback)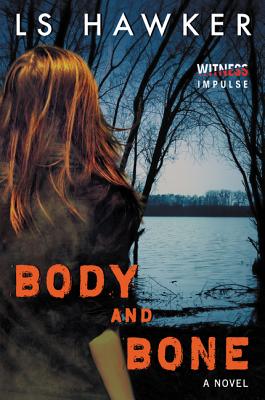 Description
---
He wants to destroy her reputation.
He wants to destroy her life.
He wants to destroy . . . her.
Nessa Donati used to be a happily married mother with a successful music blog and satellite radio show. But that was before her husband John relapsed on drugs and went missing. That was before he was presumed dead. And before she was framed for his murder.
When a commenter on Nessa's blog starts harassing her online, Nessa shrugs it off. Trolls are a part of internet life. But eventually the troll begins threatening her safety and releasing personal details . . . details only her husband would know.
As Nessa's life is dismantled piece by piece, her only option is to find John and put a stop to the lies. But when their son becomes a pawn in his twisted game, she must face a disturbing truth: Maybe John isn't tormenting her, after all. But if he's not . . . who is? And how far will this monster go to exact revenge?
Published by William Morrow
About the Author
---
LS Hawker grew up in suburban Denver, indulging her worrisome obsession with true-crime books, and writing stories about anthropomorphic fruit and juvenile delinquents. She wrote her first novel at 14.
Armed with a B.S. in journalism from the University of Kansas, she had a radio show called "People Are So Stupid," edited a trade magazine and worked as a traveling Kmart portrait photographer, but never lost her passion for fiction writing.
She's got a hilarious, supportive husband, two brilliant daughters, and a massive music collection. She lives in Colorado but considers Kansas her spiritual homeland. She is the author of The Drowning Game, a USA Today Bestseller, and Body and Bone. Visit her website at LSHawker.com.