Hide Me (Paperback)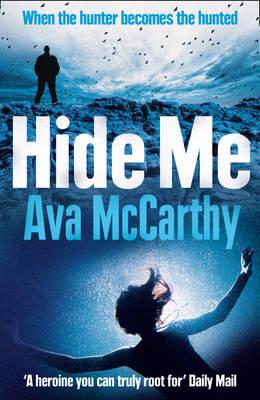 $12.99
Out of Stock - Not Available
Description
---
Feisty security expert Henrietta 'Harry' Martinez puts her life on the line when she goes undercover to expose an international criminal gang in this heartstopping thriller.
In a game without rules, the winner takes all...
Security expert Henrietta 'Harry' Martinez has arrived in beautiful San Sebastian, birthplace of her Spanish father. But she's not here to explore her roots. She's been hired by glamorous casino boss Riva Mills to expose a scamming crew, headed by ruthless conman Franco Chavez.
When the crew's expert hacker is brutally murdered, Harry goes undercover as his replacement. As she infiltrates the dangerous criminal organization, she begins to understand that Chavez's schemes reach far beyond the casino sting.
Suddenly trapped in a deadly global underworld that encompasses international terrorism, organized crime and drug cartels, Harry learns that when you play this game, you play for your life...
About the Author
---
Ava McCarthy was born in Dublin and attained degrees in Physics and Nuclear Medicine before going onto work for the London Stock Exhange for six years. She currently works in software in County Dublin, where she lives with husband Tom and two children